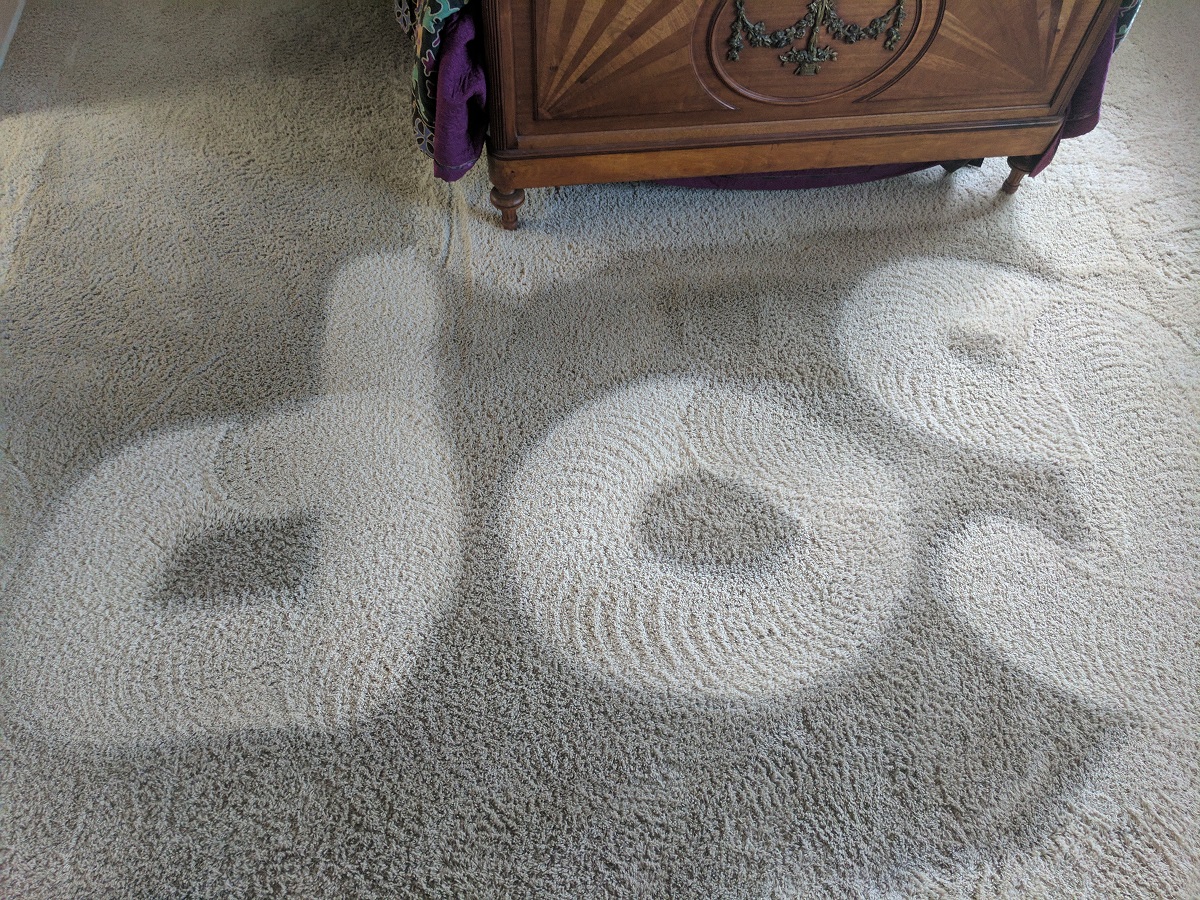 Many home owners in San Diego wonder if Green cleaning is just a fad or does it really work as well as soaps and detergents? The simple answer is Yes, cleaning Green works just as good!
But here is something to think about. The cleaning technician plays the major role in the cleaning process. You can have the strongest cleaning equipment, the best cleaning products and even the nicest person in the world, BUT !!!!
If the mindset of person cleaning for you is not correct, you will probably have a bad cleaning experience. Why?
Because, the technician needs to enjoy what they are doing. They need to have a deep and strong desire to provide the home owner and Amazing experience. If that desire is not there, then all you have is someone wetting the carpets and working to get in and out of a job as quick as possible, just to move on to the next job and then get done with the day to get a paycheck. It doesn't matter if the cleaning is green or soap free. You will probably end up with a carpet that looks ok at first, but takes a few days to dry and then in a week all the spots and stains are back because your family and pets have been walking around on wet carpets. Those carpets are already designed to get dirty, if they are wet, well then they will just clean anything that goes across them.
So that is why instead of looking for just a green or just a soap free cleaning, you really need to be asking and searching for the quality behind the company. Yes, Green is better for your family and for the environment ! Yes your carpets will stay cleaner if there is No Soap residue left behind to attract dirt and soil. But take the extra time to check up on the quality and reputation of the whole company and there staff.
Ask these questions:
Are the cleaning techs certified by the IICRC?
Do they have a Guarantee?
Will they provide referrals or testimonials from previous clients?
How long have their technicians been with the trade of Carpet, Upholstery or Tile cleaning?
Who will be providing the actual work?
Will the technicians pre vacuum, move small furniture, reapply protection, groom the carpet?
Will they provide a free in home walk thru and quote before the day of cleaning?
Does your company include high speed drying equipment, rotary extraction or CRB pre agitation to ensure the best cleaning services?
These are just a few suggestions to ask when you are looking for a good quality carpet cleaning service in San Diego or anywhere you may need carpet cleaning. Industry standards have changed from the days of old. Wet carpets for days are gone. Soaps, detergents and perfumes SHOULD NOT be used anymore. There is some great technology in the industry now that provides homeowners an amazing cleaning experience without any risk.
I hope this has been a small bit of help. If you have any questions please contact me at PeninsulaCarpetCare@gmail.com or call 619-275-5555 I will be more than happy to help - Just ask for Jayson