Our goal is to clean your carpets with the most thorough carpet cleaning process available today!
You will receive a
Green - Organic & Zero Sticky Residue
hot water process - (steam cleaning)
Featuring our special -
Rotary Extraction process on Every cleaning- with NO EXTRA CHARGE!
This will ensure your carpets always
Dry Quickly and Stay Cleaner Longer
"Guaranteed or it's FREE!"
Are one of these your major concern? -
1. Are you looking for a Green Carpet Cleaner ?
2. Are You Tired of using Carpet Cleaners that
leave carpets overly wet - taking Days to Dry ?
3. Are you Tired of Spots Returning Quickly from previous carpet cleaners leaving a sticky soapy residue or perfumed cleaning chemicals ?
If you answered YES to any of these questions you
must read on to have your problems solved!
Every day we hear these concerns from many San Diego homeowners about their past bad carpet cleaning experiences. So many times it could have been avoided just by having the knowledge of a better system and company that is out there. That is why we have created this website. It is to educate you, the San Diego homeowner about the proper ways to clean you carpets, upholstery and tile and grout.
Here is OUR GOAL for you:
That You are 100% Satisfied with your clean carpet!
We are able to accomplish this by providing you and your household with the safest, healthy, and cleanest home possible. While at the same time using NO Harmful Soaps or Detergents! Because we know how important it is to keep your family, pets and home safe from chemicals, odors, and potentially hazardous chemicals that could possibly harm you and them.
We have worked hard to developed a carpet, upholstery and tile/grout cleaning process that is 100% Green, Soap Free process that rinses your textiles so thoroughly that we will leave your fibers with zero soap residue. This will ensure your carpets and fabrics will stay cleaner way longer than you have ever experienced with other standard carpet cleaning companies.
If your main desire is to have the cleanest, fluffiest, dirt free carpets for as long as possible, you are looking in the right direction. For over 26 years now we have been helping all of our clients and friends experience the best carpet cleaning method out there. That means we have been developing, adjusting and enhancing our services to provide our friends and clients with the most thorough cleaning available in the industry at this moment in time.
Let me explain:
7 reasons why you will say -
"Wow! - This carpet cleaning experience IS amazing!"
First and most important! It is a

Green & Organic hot water extraction

- aka a Steam Cleaning - process, with truck mounted equipment. This leaves absolutely no soapy residue - making yours a Healthy home and having cleaner carpets that stay spot free longer!

By using high speed drying fans on every cleaning - this helps get your carpets dry in hours (approx 8-10) not 2-3 days like some have experienced.

A special Alkaline water is used as the pre conditioner. This loosens all the ground in soil and then a HOT acidic steam cleaning method to flush, rinse and remove the soil from your carpets. This deep cleaning and rinsing method is how we can can guarantee that your spots will stop returning quickly

.

Pre Vacuuming of the carpets we are cleaning and minor furniture moving IS included on every cleaning
A main goal is to help you to keep your carpets cleaner longer. By helping our clients to understand this very important point -

ALL carpet spotters bought in the stores are Soaps and Detergents.

They are also a HUGE part of your dirty carpet problems. But don't fear. We have a "solution" as a gift for all our home owners.
Steam Cleaning with zero soap residue ROTARY EXTRACTION - is THE BEST and MOST THOROUGH WAY TO CLEAN CARPETS! - watch this video on our special Rotary Extraction advancements, the major tool we use to ensures your carpets stay cleaner longer and dry quickly!

There are many other personal touches that you will need to see in person, that you have never received from the big franchise companies
Are you ready to remove those troublesome spots and stains?
Now it's time try our amazingly different
Green - zero sticky residue steam cleaning process
and see for yourself how clean and dry your carpets can and should be.
I look forward to hear from you soon,
Ask for my Website Introductory Special,
Jayson Yavorsky
Please call us now for help @ 619-275-5555
or email
please read below to see what our happy & satisfied clients have put in writing: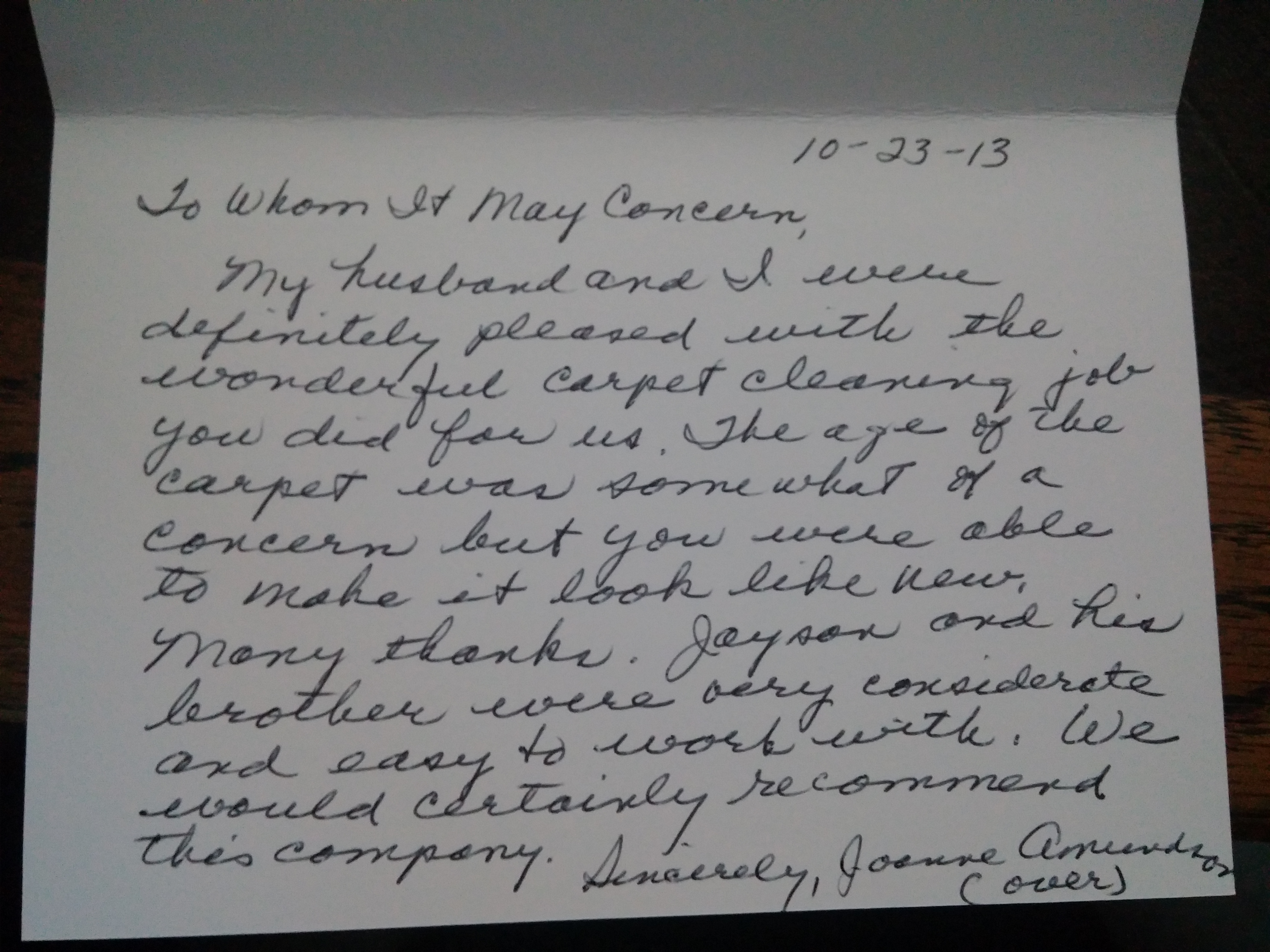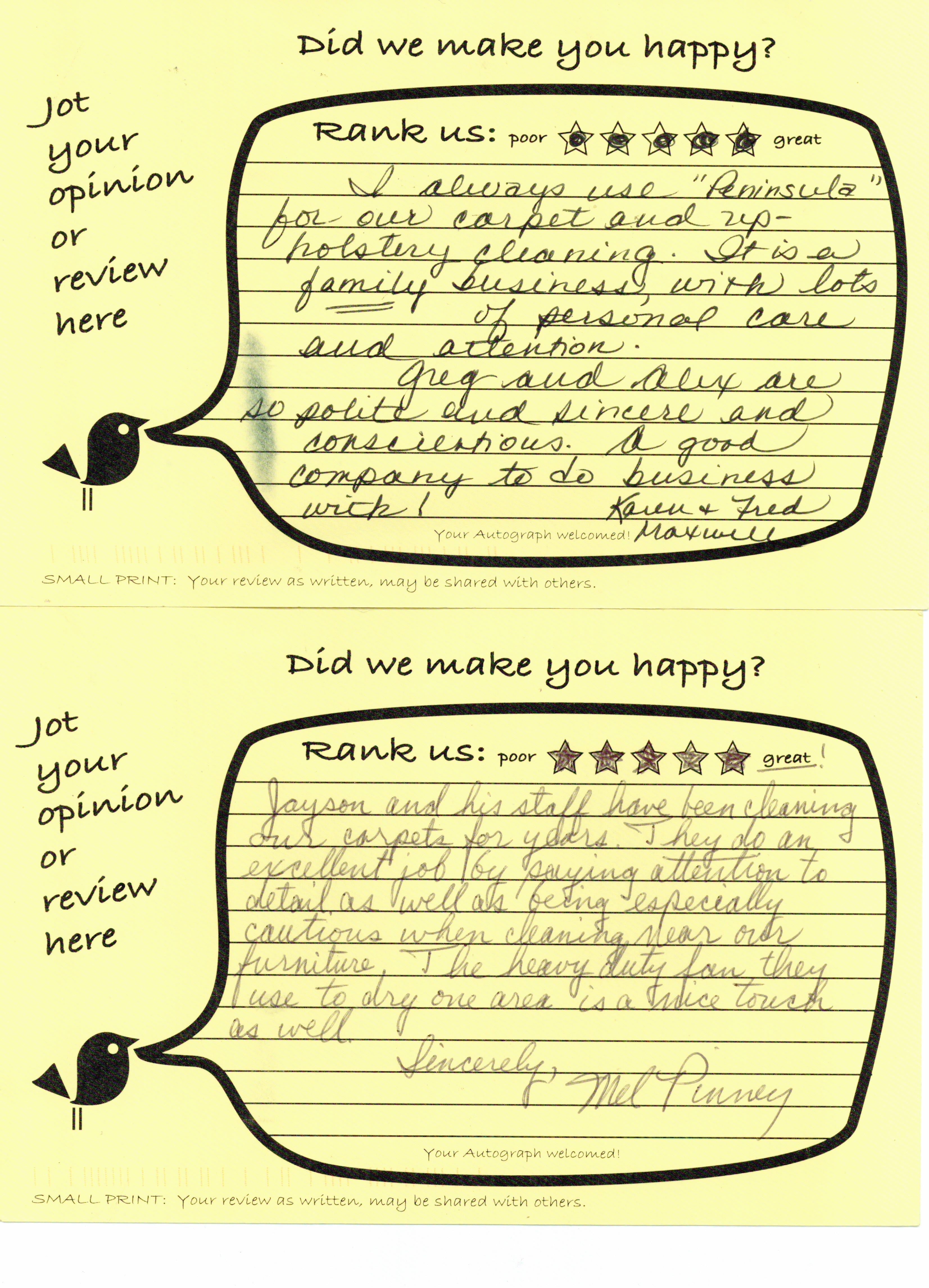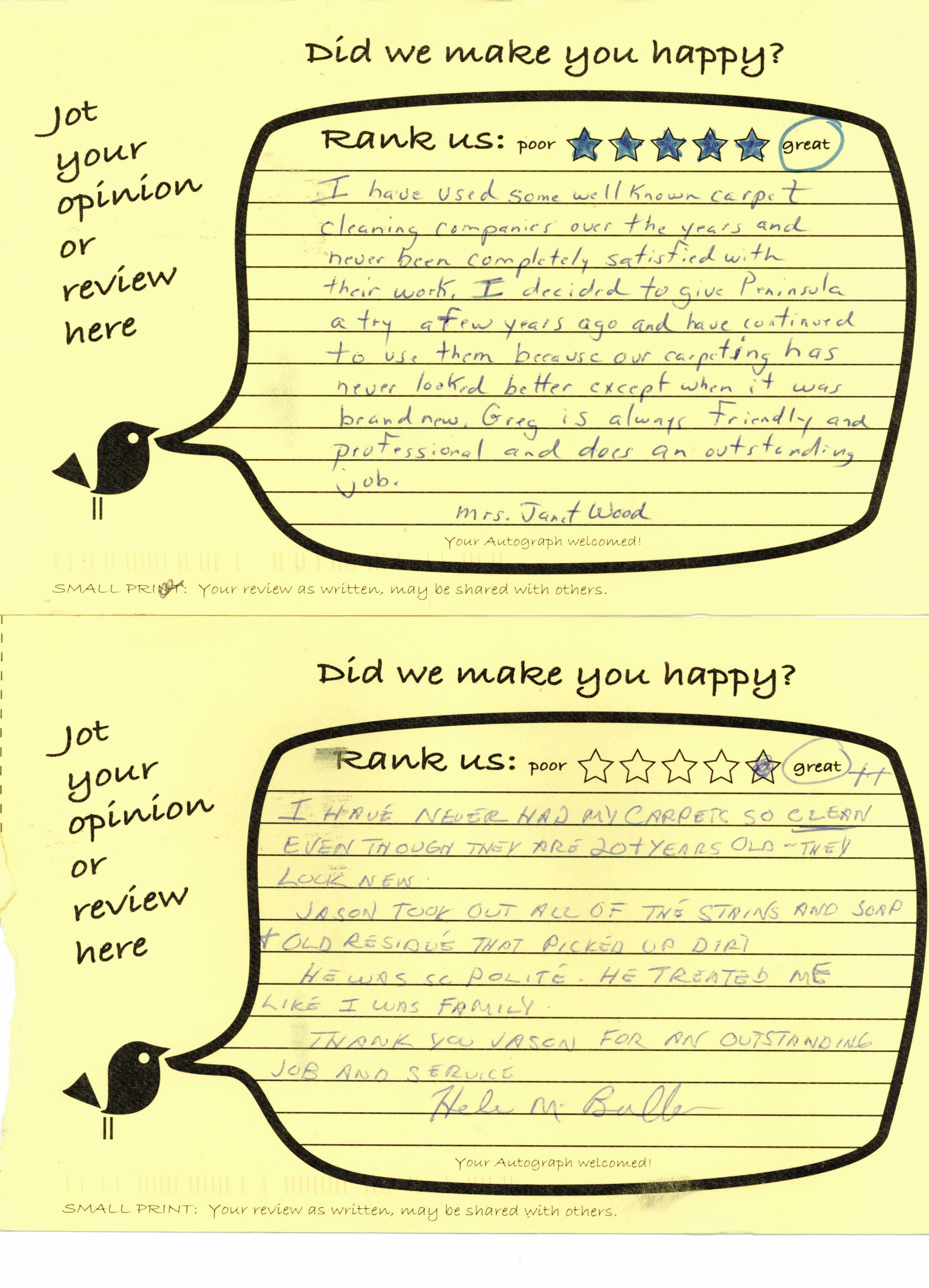 Please rest assured, our company always carries full Liability Insurance and
pays Workmans Compensation Taxs on all team members.